LOOKING FOR TAX ADVICE YOU CAN TRUST?
WE GET IT.
AND WE CAN HELP.
Forgive me for being blunt, when it comes to resolving issues with the IRS, you can get in a bloody shark tank … or …
You can work with one of the most trusted tax professionals… You decide.
We have the expertise and knowledge you are looking for in a tax professional and can help you navigate your options.
Let our team of experienced tax relief experts help you find the light at the end of the tunnel.
And Even If You Don't Live In The Local Area (If You'll Pardon My Bias), Here's Why You Should Immediately Email Or Call Me…
When it comes to tax resolution and negotiating with government institutions, you can't afford to mess around – but nor can you afford to get in bed with "sales rooms" masquerading as a professional tax office. There's simply too much at stake. And there are too many landmines along the path.
My name is T. Gregory Talbott. I am a licensed CPA, MBA, and able to represent you in front of the IRS. I have been doing so on behalf of clients (both local and national) now for years.
But what you DON'T need is to be bombarded by ruthless sales pitches and overbearing junk mail simply because your situation was picked up by some database somewhere, and you were targeted as a "hot lead." Yes, this is how these operations can afford to advertise on national television and radio. They have a sales system, and they work it. Very hard.
Here's the dirty secret of the national tax relief industry: Almost all of your contact will be with a commissioned sales person. A closer. And their mission is to close YOU.
When people come to our "door" for help with back taxes and penalties and any number of issues with their tax situation, they're not just looking for someone to negotiate on their behalf and get them through the IRS process.
They're looking for reliable tax professionals who have experience and know-how they can trust, who will do the hard work of resolving tax situations, so they don't have to.
It can be difficult to know where to begin with tax problems. Unfiled tax returns, missed deadlines, overdue payments, and more. That's why we're here!
We'll provide you with the best possible service, so you can have peace of mind when it comes to your tax situation with the IRS.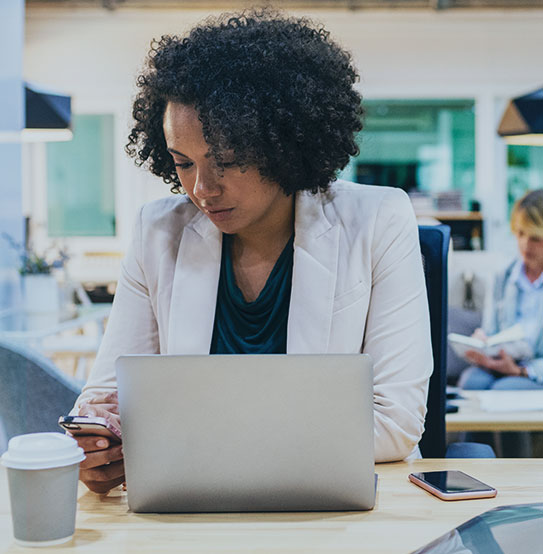 Paul
I started my own real estate investment firm and had trouble determining my estimated taxes. Strategic Tax Resolution helped me to calculate my proper estimated taxes and worked with the IRS and State of Maryland to reduce my taxes owed. Everything is now fixed and I am moving forward thinking about my business instead of losing sleep about my tax problems.
Tracy
I experience a heart and stroke and was unable to file or pay my taxes. Strategic Tax Resolution was able to negotiate the release of the State of Maryland Motor Vehicle hold and the reinstatement of my wife's nursing license. Strategic Tax Resolution was also able to settle my balance with the IRS.
Curtis
I was a small business owner that did not make my estimated tax payments. My IRS tax problem grew to over $44,000. Greg and the team at Strategic Tax Resolution were able to settle my IRS tax bill for $1,620. I don't know where I would be without Strategic Tax Resolution.
Dave
Several years ago, I became ill and was in the hospital for over a month. I almost died. When I was well enough to leave the hospital, I was still not strong enough to return to work. I was evicted from my apartment, and was homeless. I was unable to pay my taxes. When I was able to return to work and find another apartment the IRS garnished my wages. I turned to a national tax resolution company for help but ended up just spending thousands of dollars for no results. In desperation, I turned to a local firm, Strategic Tax Resolution. I met with Greg Talbott. He explained the process and gave me a fixed price to resolve my issue. I owed $34,729 to the IRS. Greg was able to negotiate the balance to $500. Honestly, I still can't believe it, sometimes things are too good to be true when you are with the right person. If you have tax issues, you need to see Greg at Strategic Tax Resolution.
Morlai
I initially went to a local tax preparation company and to my surprise I owed almost $60,000 to the IRS and over $10,000 to the State. I was not sure what to do. I could not afford to pay these taxes. It would have taken the rest of my life to pay these taxes in full. I went to work and mentioned by situation to a co-worker. He recommended that I go see Greg Talbott at Strategic Tax Resolution. When I met with Greg he immediately identified an error on my return that significantly overstated my income. Greg amended my IRS and State returns eliminating the taxes owed and actually getting me a refund. This was nothing short of a miracle. I thought my life was over and now I have a fresh start.
Tim
I was going through a divorce which complicated my taxes. I was not sure of how it would impact my taxes and how deductions were going to be split, so I did not file my taxes. After the divorce settled, I was left with complicated tax issues and did not know where to begin. I was paralyzed by the situation and did not act until I was referred to Strategic Tax Resolution by a family member. By that point, my issue snowballed into 6 years of unfiled returns. Strategic Tax Resolution prepared my Federal and State returns. I actually got a refund back on the State returns but owed $40,961.94 to the IRS. Strategic Tax Resolution was able to negotiate a settlement of $825 to completely resolve my IRS ax issue. Now I am on my way to buying a new home. I can't thank Greg Talbott and his team at Strategic Tax Resolution enough!
Looking for Advice
You Can Trust?