About Strategic Tax Resolution
T. Gregory Talbott (Greg) is the founder of Strategic Tax Resolution, LLC.  Greg leveraged his experience at two large regional accounting firms to launch Strategic Tax Resolution, LLC, a tax firm that specializes in helping individuals and companies resolve tax issues and stay in good standing with State and Federal tax regulations. Our tax debt relief company works with taxpayers that have tax issues or need guidance with the following issues (and more):
Unfiled tax returns of 2 to 20 years
Audits or unfavorable audit results
Tax disputes with the State or IRS
License Holds
Wage Garnishments
Bank Levies
Tax Liens
Trust Fund Recovery Penalties
Tax Identity theft
Tax strategy and planning
Greg uses his over 20 years of tax experience to guide his clients through the maze of tax compliance. In addition to Greg's tax practice, he has successfully invested in payroll and auditing software companies.  Greg worked with many payroll clients that had IRS or State issues with payroll tax withholding and tax return filing. He negotiated resolutions to their tax problems keeping companies in business and shielding owners from personal liability.
Greg is a Certified Public Accountant and a Certified Fraud Examiner. He has a Master in Business Administration from Loyola University. Greg is the Treasurer of the Better Business Bureau (BBB) – Greater region and a member of several national and state professional societies. Additionally, he was selected by local accounting firms, law firms and entrepreneurs in the area to participate in MindShare, an invitation only program for directors of companies in the Greater Washington Metropolitan region. Participants in MindShare work together to mentor and network with companies to address the challenges that face business today.
To learn more about Strategic Tax Resolution and how we can help you with tax problems, please call us today at 888.339.4914.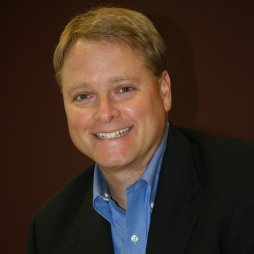 T. Gregory Talbott, CPA, MBA
Friend,
'Closers' have run their numbers, and they know that certain IRS problems can net them big fees. Sure, they'll quote you a smaller fee during the so-called "financial analysis" in the beginning stages of the process – but they also know that there are lots of different ways that they can tack on additional fees during the process so that no matter what, they will get paid.
My team and I would like to invite you into a different kind of process.
Mind you – we are BULLDOGS when it comes to negotiating on behalf of our clients in front of the IRS. We have plenty of stories to prove it.
We want to fight for you – and you will never have to speak with the IRS yourself.
Click on the button below to take your first step. Feel free to poke around our site and discover why I've been called "The Most Trusted Tax Professional in ."
PS — If you are discussing your tax situation over the telephone with other firms, be sure to ask them one important question:
"Are you a licensed tax professional that is legally eligible to offer me tax advice, or are you a salesman?"
This is by far the single most important question you should ask anybody trying to offer you tax advice. If they are a salesperson, I highly encourage you to run quickly in the opposite direction.
PPS – Already ready to come in?
I don't blame you…many folks are fed up with the other options out there. Our schedule is very full…but if you call us at 888-339-4914 or Email Us, we'll give you two options for coming in right away! We will NOT make dealing with a tax professional as painful as it's been in the past!
Talk again soon,
T. Gregory Talbott, CPA, MBA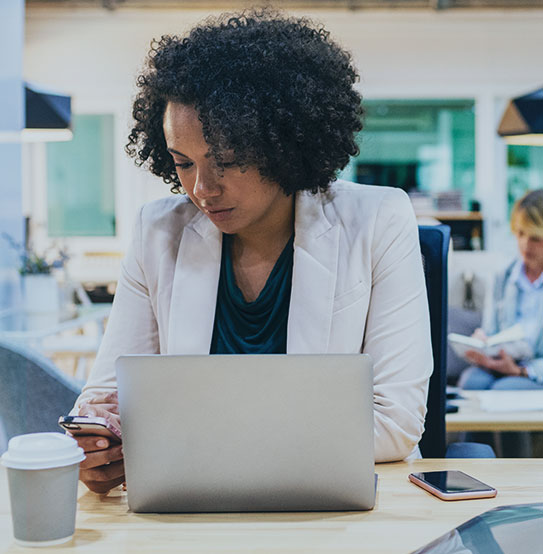 Paul
I started my own real estate investment firm and had trouble determining my estimated taxes. Strategic Tax Resolution helped me to calculate my proper estimated taxes and worked with the IRS and State of Maryland to reduce my taxes owed. Everything is now fixed and I am moving forward thinking about my business instead of losing sleep about my tax problems.
Tracy
I experience a heart and stroke and was unable to file or pay my taxes. Strategic Tax Resolution was able to negotiate the release of the State of Maryland Motor Vehicle hold and the reinstatement of my wife's nursing license. Strategic Tax Resolution was also able to settle my balance with the IRS.
Curtis
I was a small business owner that did not make my estimated tax payments. My IRS tax problem grew to over $44,000. Greg and the team at Strategic Tax Resolution were able to settle my IRS tax bill for $1,620. I don't know where I would be without Strategic Tax Resolution.
Dave
Several years ago, I became ill and was in the hospital for over a month. I almost died. When I was well enough to leave the hospital, I was still not strong enough to return to work. I was evicted from my apartment, and was homeless. I was unable to pay my taxes. When I was able to return to work and find another apartment the IRS garnished my wages. I turned to a national tax resolution company for help but ended up just spending thousands of dollars for no results. In desperation, I turned to a local firm, Strategic Tax Resolution. I met with Greg Talbott. He explained the process and gave me a fixed price to resolve my issue. I owed $34,729 to the IRS. Greg was able to negotiate the balance to $500. Honestly, I still can't believe it, sometimes things are too good to be true when you are with the right person. If you have tax issues, you need to see Greg at Strategic Tax Resolution.
Morlai
I initially went to a local tax preparation company and to my surprise I owed almost $60,000 to the IRS and over $10,000 to the State. I was not sure what to do. I could not afford to pay these taxes. It would have taken the rest of my life to pay these taxes in full. I went to work and mentioned by situation to a co-worker. He recommended that I go see Greg Talbott at Strategic Tax Resolution. When I met with Greg he immediately identified an error on my return that significantly overstated my income. Greg amended my IRS and State returns eliminating the taxes owed and actually getting me a refund. This was nothing short of a miracle. I thought my life was over and now I have a fresh start.
Tim
I was going through a divorce which complicated my taxes. I was not sure of how it would impact my taxes and how deductions were going to be split, so I did not file my taxes. After the divorce settled, I was left with complicated tax issues and did not know where to begin. I was paralyzed by the situation and did not act until I was referred to Strategic Tax Resolution by a family member. By that point, my issue snowballed into 6 years of unfiled returns. Strategic Tax Resolution prepared my Federal and State returns. I actually got a refund back on the State returns but owed $40,961.94 to the IRS. Strategic Tax Resolution was able to negotiate a settlement of $825 to completely resolve my IRS ax issue. Now I am on my way to buying a new home. I can't thank Greg Talbott and his team at Strategic Tax Resolution enough!