Release of Hold on Driver's License, Registration or Passport Renewal
Getting a release of a hold on a driver's license, registration or passport renewal takes a skilled professional, one with experience negotiating with the IRS and state. We negotiate with taxing authorities daily on behalf of our clients for the release of driver's license and registration holds.
The IRS can get involved when it comes to applying for or renewing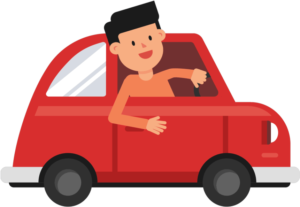 passports. New procedures in place since January 2018 include provisions to deny passport applications or renewals for taxpayers with outstanding tax debt. Payment arrangements will need to be made/negotiated in order to release the hold. Once you are faced with a renewal hold, you will need that tax resolution professional to negotiate on your behalf for the best possible outcome.
If you receive a notice that a hold has been placed on a renewal you need to act fast and seek a tax resolution expert. In most situations, submitting all unfiled returns and making payment arrangements gets the holds released. Getting the release of a hold on a driver's license or registration takes the unique skill set of an experienced tax resolution professional, one who knows how to handle the taxing authorities and navigate the negotiation process.
That's where we come in.
Strategic Tax Resolution are your local tax resolution experts. Contact us today at 888.339.4914 or use the form on the right for a free consultation!