Clear Resolution Services
Our Clear Resolution service starts with our local presence that allows for us to meet with tax authorities so they come to us instead of you. It includes our industry-leading technology that allows clients to access case notes, status reports, communication and case activity logs.
Clients can remotely and safely upload documents or simply text or email pictures of documents and information into our secure case management system.
Full Service
Clear Resolution is not just about our industry-leading technology and unprecedented transparency into your case, it is also about our customized approach and personalized tax resolution plan. Everyone's tax situation is unique and requires a personalized solution. No cookie-cutter plans, each is tailored to the clients specific tax issues in order to get them the best resolution possible.
Strategic Tax Resolution reviews all aspects of a case. We start by verifying that the taxes owed are accurate. You would not believe how many times clients come in and a preparer at one of the those strip malls tax shops made an error that caused the tax debt.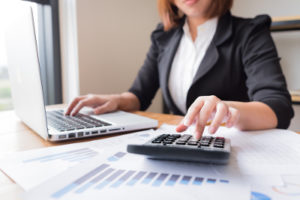 We prepare personal financial statements to determine your eligibility for the available tax relief programs. We will explain why you do or don't qualify and the changes necessary to qualify.
It's also that local, personal touch – that's what sets us apart from national companies and our competition. You contact our office, you speak to the person actually working on your case – I, Greg Talbott, personally handle all our negotiation cases.
DIY Self Service
For the smaller, less complex cases, Strategic Tax Resolution does offer a DIY Self Service suite. We have an online tool that will evaluate your case by analyzing your financial information and tax situation. DIY users are able to purchase services a la carte to assist them in completing and filing their case. You have the confidence that someone is always on your side.
A la Carte Services
A la Carte services available for purchase by DIY users include: case review and planning, tax account review, assistance with required submissions and, if necessary, full representation services. So when you hit that road block that sometimes comes when you do-it-yourself, we are there to help you break through or take over the case. You have the peace of mind that Strategic Tax Resolution is standing by, ready to help.